New Year's Eve 2022 around Australia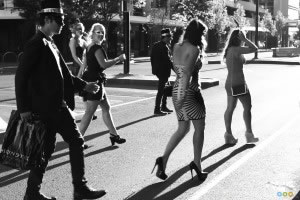 NYE.com.au is about bringing Australia's New Year's Eve event and party information together in one place. At NYE.com.au we do all the hard work collating potential NYE party ideas from around Australia. We then organise that by the Australian major capital cities of Sydney, Melbourne, Brisbane, Perth, Adelaide, Hobart, Darwin and Canberra. We also provide information for the region of the Gold Coast.
What's happening on New Year's Eve?
Well each year is a little different with some events like the Sydney NYE having it's own theme. Then the various hotels and restaurants around Australia can have different party themes each year. Variety is certainly the spice of life. To help we've listed ideas in a tabular format on pages with the City name. Our hope is to help you to sort out getting your New Year's Eve party ideas together.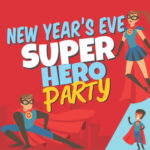 NYE Perth Super Hero Fun to See off 2021
Perth New Years Eve celebrations will be going to Super Hero status this 31st December 2021.  The whole family can enjoy the delights that The Vines Resorts have to offer at it's annual NYE event.  Food, fun and entertainment aimed at the family.  And priced to please.  But be quick as this Super Hero NYE will fill fast!. Check out NYE in Perth!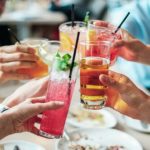 NYE Melbourne Foodie Festival to see in 2021
The famous Melbourne New Years Eve celebrations will be directed to a focus on glorious food. For those seeing out of 2020 in Melbourne some crowd restrictions will be in place Those planning to celebrate will be encouraged to make dining booking with friends and family at Melbourne's fantastic array of restaurants, hotels, cafes and dining venues.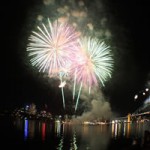 Sydney Fireworks will Light up end to 2020
Sydney New Year's Eve will go ahead with the famous Sydney fireworks light up the Harbour sky.  This is exciting news for Sydney restaurants, bars, hotels, dining venues, cruises and events.  In other fabulous news capacity for certain events may be extended to 3000 people.  Bring on NYE and let's welcome in 2021 Sydney style.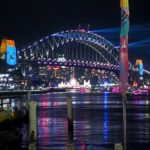 NYE Weather Forecast Updates around Australia
Two days to the party! Latest weather forecasts are looking good for Tuesday 31st December 2019!   Sydney will be Hot & Mostly Sunny 35. Melbourne looking Mostly Sunny 22.  Brisbane gorgeous and Mostly Sunny 31. Gold Coast also Mostly Sunny 28. Canberra very Hot & Partly Cloudy 37. Hobart nautical partly cloudy 23. Darwin could be partly cloudy 35.  Adelaide gorgeous mostly Sunny 26 and  Perth Sunny 33!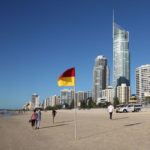 New Years Eve by the Beach
The Gold Coast is the perfect location for a New Year's Eve by the beach. During the day you can have fun with all the sun, surf and sand and at night get caught up in all the NYE celebrations. Great resort style options including Surfers Paradise Marriott Resort and The Island. Check out all the Gold Coast NYE details.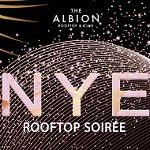 Rooftop NYE Parties to see in 2020
Rooftop parties for NYE 2019 are going to be huge.  Already we are hearing ticket sales are soaring for any party venues and events that have rooftop and balcony access to see the NYE fireworks. In Melbourne for NYE  a firm favourite is the Albion Rooftop. Hurry tickets selling fast.
Summer time and NYE Celebrations
The New Year's Eve celebrations on 31st December are right in the middle of Australia's Summer season. It should normally be nice and warm weather for an evening with outside entertainment like fireworks. Most Australian city councils will support NYE fireworks with the public coming out in great numbers making for a sensational New Years atmosphere. Cities like Sydney are world renowned for their fireworks displays and the city is tourist mecca come 31st December! For our tourist visitors, Australia is a sensational country to party your NYE away and say "goodbye" to the past year and "hello" to the new one!
Wherever you plan to party on New Years make sure that it's fun and friendly. At the commercial end we have details of party packages, restaurant dinner packages, accommodation packages, fireworks cruise packages. Also at the community level we try and include details of city free celebrations and the like. Our NYE experience since 1998 is that you can even turn the planning for biggest party of the year into a fun event!
NYE.com.au is an online publication detailing events relevant to New Year's Eve with content contributions by the editorial team, events and the public.  Some many events list all year and others finally get online ion December. Melbourne, Sydney, Brisbane and Perth are serious NYE hot spots but we recommend you travel and bucket list NYE all around Australia for the biggest party of the year. Yes, it's always NYE time to start to get your party dress together and organise NYE with your friends. What will you be doing to see in the new year?
And don't forget to get your New Year's event tickets early to ensure you get the early bird savings.
Checkout all the NYE event details for 2022 and plan to have a wonderful welcome to 2023.