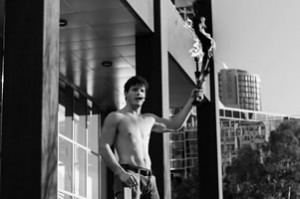 Celebrations for New Year's Eve Melbourne 2019 are spread out at various locations around the City of Melbourne. The cities restaurants, bars, hotels and entertainment areas come alive like no other day of the year to see in 2020. NYE parties take place at venues along the Yarra River, at the Docklands, Federation Square, and Southbank and the CBD. There are also parties and events in suburbs close to the city such as South Yarra, St Kilda, Albert Park, Port Melbourne, Fitzroy and Richmond.
Some aspects you might like to take into consideration when selecting your 2019 NYE event to see in 2020 are: can you see the fireworks with the location; price of tickets; and accessibility.
New Year's Eve Melbourne events
We hope you like these ideas of restaurant dinners, club and hotel NYE events and parties. Enjoy!
EVENT
VENUE
LOCATION
FROM
TIX
COMMENTS
Penthouse NYE Party

Penthouse 15

Melbourne

$65

Spectacular fireworks views, outdoor balcony and terrace. LIVE entertainment. Costumed Dancers & LIVE percussionists. Be quick as will sell out. Early bird offer and GA. Countdown to 2020 high above the streets.

Down the Rabbit Hole NYE

Campari House

Melbourne

$110

Head down the rabbit hole and party over multiple levels the New Year's Eve at this Wonderland themed event. Choose from 3 wondrous 5 Hour Food and Beverage Packages. Exclusive VIP Rooftop Bar. LIVE DJs. Fantastic Melbourne Laneway Location.

NYE H2o Docklands

NYE H2o

Docklands

$145

Lots of fun to be had at this Melbourne New Years Eve event including dance music, great views of the fireworks plus an all inclusive 7 hour drinks & food NYE package. This party goes off from 8pm to 3am! See in 2020 in style!

NYE Night Garden Festival

Hopscotch

Southbank

$165

Fantastic Melbourne fireworks views by the Yarra River. Come and enjoy an all inclusive 4 hour drinks package with 8 tap beers, house wines and selected spirits. Plus roving canapes & sweet treats. Pop up Garden Bar serving Pimm's Punch. DJ Entertainment. See out 2019 in style.

New Year's Eve at Trinket

Trinket

Melbourne

$49

2 hour Bottomless Pizza and Cocktails Package in the Main Bar. DJ Entertainment. VIP package with 4 hours of food and beverage and access to hidden cellar. Fantastic location in the Heart of Melbourne.

New Year's Eve Rooftop Party

Bourke St Imperial

Melbourne

$130

Awesome NYE Rooftop party entertainment in the heart of the City. 4 Hours of Drinks & Canapes. Gorgeous Views. All inclusive New Years party package. Great views of fireworks from rooftop.

NYE Masquerade Party

European Bier Café & Aer Rooftop Bar

Melbourne

$150

7 Hour food & drinks package with 15 premium bier & ciders on tap. 4 Levels of Entertainment. Masquerade themed dress up party.

NYE at Young & Jackson

Young & Jackson

Melbourne

$70

Great Melbourne location with VIP Dining & Beverage Package in Chloe's Restaurant and Nibble and Beverage Package in Chloe's Salon upstairs. Or general entry downstairs for $10 with Entertainment from DJ Scott E. One of Melbourne's favourite New Years Eve venues.

Endless Summer NYE Party

The Wharf Hotel

Melbourne

$120

Awesome location for NYE in Melbourne, overlooking the Yarra River. Great New Years Eve party vibe and fab Endless Summer Party theme to see out 2019. NYE Riverside includes 4 hour drinks and food package. Featuring a burger bar, hot dog & taco stands, ice cream cart and entertainment all night. Hurry as will sell out.

The Great Gatsby NYE Party

Lincoln of Toorak

Toorak

$190

Dom Arpa Productions presents a roaring 20's style Great Gatsby New Year's Eve experience with flowing beverages including champagne, spirits and punch, an exquisite 5 course food offering courtesy of an award winning chef. LIVE entertainment. Photo Booth.
* 5 Courses * All Drinks Inclusive * Live Band * Free Parking *

Welcoming the Roaring 2020s NYE

Garden State Hotel

Melbourne

$120

A Great Gatsby inspired Soiree with 4 Hour Drinks & Canapes Package including local tap beer & cider, house wines, house spirits. 3 Dance Floors. DJ Entertainment. Fantastic Venue Centrally Located.

NYE H2o Southbank

Left Bank Melbourne

Southbank

$165

An intimate NYE affair awaits. All Inclusive Food & Drinks Packages. Spectacular Riverside Location right in front of the Melbourne NYE Fireworks. Entertainment from renowned Melbourne DJs playing the best dance and party. Limited Tickets Available. VIP NYE package option.

New Year's Eve Dance Cruise 2019

Victoria Star Cruises

Docklands

$175

Awesome 5 hour NYE dance party cruise around Victoria Harbour in Docklands. Cheap drinks aboard and substantial finger food. Great Melbourne New Years Fireworks views.

New Year's Eve at Platform 28

Platform 28

Docklands

$105

DJ & Vocalist Sean Declase will bring in 2020 in style at Platform 28 this NYE. This all inclusive fun affair has a superb 5 hour celebratory beverage package from 8pm until 1am. It also includes gorgeous canapes from 8pm until 10pm. Incredible New Years package offering in Melbourne with early bird tickets available on first in best dressed!

Tropicana New Year's Eve

Melbourne Public

South Wharf

$20

Tropical themed New Years Party. LIVE Band & DJs. Roving entertainers. Pop-up Food Stalls featuring Paella and Popstic. Celebrate into the new decade at a Melbourne Oasis. A la carte menu and VIP booth packages also available. Get in the spirit and dress in your best Tropicool fashion such as Hawaiian shirts etc.

Craic Agus Ceol New Year's Eve Party

P.J. O'Brien's Irish Pub

Southbank
Free

Get ready for a party this NYE at PJ's Southbank. LIVE Music from Roesy, Bad Penguins + Special Guest. No Cover Charge. Dining Options Also Available.

New Years Eve Party

Temperance Hotel

South Yarra

$70

One of Chapel St's favourite hotels will light up this New Years. DJs all night. No Cover Charge.  Check out the VIP Cocktail Party Package (7 – 10pm) with All Inclusive Canapes & Beverage Package plus LIVE Jazz band 7-9pm. Booth Packages also Available.

NYE Cotton Club

State of Grace

Melbourne

$150

New Years at State of Grace. Choose from 3 stylish packages to suit your tastes. The Fall From Grace Party Package comes with enticing canapes, generous grazers and a 4 hour beverage package. The Dining Package features a bold and bountiful 4 course dinner and drinks. The Rooftop Package with Roving Canapes, 4 hours of Drinks and fireworks views. Get ready to step back in time to the Cotton Club!

Celebrate New Year's Eve at Amora

Amora Hotel Riverwalk

Richmond

$150

5 course dinner with drinks included. LIVE entertainment. Accommodation available. Family Friendly.

New Year's Eve Early Dinner

Turf Bar

Melbourne

$45

Get in quick for a special NYE early dinner. Great pricing and then see the Melbourne New Years Eve fireworks. Hurry as will sell out!

NYE at Fargo and Co

Fargo and Co

Richmond

$120

Party into 2020 over 2 levels. DJ Entertainment on both levels. Inclusive party package. Cocktail on Arrival and house spirits, beer and wine over 4hrs. Roving gourmet canapes. Tickets will go fast!

Waterfront New Year's Eve Dining

Ludlow Bar & Dining Room

Southbank

$70

2 fantastic 3 course dining options family friendly Twilight Dinner and Late Dinner. Indoor and Outdoor Terrace seating. Beverage and Oyster Upgrade Option.

NYE Festival Cocktail Party

Hophaus Euro Bar Grill

Southbank

$175

Cocktail Party with Canape, Food & Drinks Package. Party in the lounge bar and garden terrace from 7pm with roaming canapes from 8pm and a 5 hour drinks package with premium biers, basic spirits and much much more.

Pilgrim NYE Party

Pilgrim Bar

Melbourne

$125

Join the Pilgrim Crew in an all inclusive 5hr Cocktail Party with fantastic Melbourne NYE fireworks views in great location just below Federation Square on the Yarra River. More details available via the Ticketing.

NYE at Boaties

The Boatbuilders Yard

South Wharf

$125

New Year's Eve 2019 at Boaties. Incredible view of the fireworks! All Inclusive Food and Drinks package! Massive beer garden with waterfront and DJ's spinning the discs to welcome in 2020! Plus check out the Fireworks Upgrade for the best views of the Fireworks.

New Year's Eve at Harlow
Harlow
Richmond
$100

3 levels make 1 ultimate party at  Harlow! All Inclusive 4 hour drinks and food package with coctail on arrival and BBQ station. All night DJ Entertainment!

Riverland New Year's Eve
Riverland Bar
Melbourne
$135

Awesome Melbourne NYE awaits with prime Fireworks Views. All Night Entertainment. Substantial food and drinks package. Hurry for early bird NYE tickets.

New Year's Eve at The General Assembly
The General Assembly
South Wharf
$125

5 hour premium drinks and substantial food package. LIVE entertainment. Waterfront views of the fireworks.

New Year's Eve Dinner by the River
BearBrass
Southbank
$120

3 Course NYE Dinner right near the Yarra River with spectacular views of Melbourne's New Years fireworks. Awesome location at Southbank and great venue. Early NYE dinner options for families from $65.

NYE Festival Dining
Hophaus Euro Bar Grill
Southbank
$65

2 spectacular Dining Packages with 3 course Family Friendly Twilight Dining or 4 course Late Dining with Premium Drinks.

Waterfront New Year's Eve Party
Ludlow Bar & Dining Room
Southbank
$180

Great Views. DJ entertainment. Cocktail Party. Premium Canape & Drinks Package. Outdoor Terrace. Group Pricing Available.

NYE Rooftop Party
Waterside Hotel
Melbourne
$95

Four hour All Inclusive Food & Drinks Package with select tap beers, wines, spirits and more plus BBQ faves. DJ & Dance Floor. Exclusive Rooftop Views. Private Functions & Dining also Available.

New Year's Eve Laneway Party
The Bridge Hotel
Richmond
$10

DJ's playing playing the best music in the laneway and upstairs. Tickets include entry and one free drink. Dinner Bookings also Available. Open till 3am.

New Year's Eve Party
Fishers Craft Bar
South Melbourne
$99

Spectacular view of NYE Melbourne Fireworks from 1st Floor and Rooftop. 4 levels to party. 4 hours of drinks included. Premium Drinks and Champagne available for purchase on the night. Get ready to welcome 2020 in style!

NYE Rooftop Romp
Provincial Hotel
Fitzroy
$120

Awesome NYE party at a Brunswick Street favourite venue. The Provincial Hotel will be partying goodbye to 2019. Enjoy the all inclusive rooftop package with Bottomless beverages & roaming canapes. Countdown LIVE on the big screens. Diner Bookings Available on the Ground Floor. Chammy Room has free entry and DJs all night long.

NYE at the Smith
The Smith
Prahran
$100

Celebrate New Year's Eve and party the night away with a 4 hour Beverage package.  With Grazing station, roving canapes plus LIVE music for entertainment all night long!

New Year's Eve at the Duke
Duke of Wellington
Melbourne
Free

Free entry all night long to celebrate the Melbourne NYE. Ground Floor & Rooftop DJs from 9pm. A la carte menu available. See the fireworks from the rooftop.

NYE Dinner at Harry's
Stamford Plaza Melbourne
Melbourne
$89

Delicious 3-Course NYE Dinner at Harry's Restaurant with Glass of Sparkling on Arrival. Two NYE Dinner Sittings Available. Fantastic Location in Central Melbourne. Superb NYE Accommodation options available at the Stamford Plaza Melbourne.

Endless Summer NYE
Richmond Club Hotel
Richmond
$120

4 hour Canape and Drinks Package with DIY Spritz Station . Rooftop Party with Fireworks and city skyline view. DJ entertainment. Dinner Bookings Available

New Year's Eve House Party
Terminus
Abbotsford
$50

2 hour drinks package from 8pm. DJ Entertainment. 2 Levels of Dance Floors. Dinner Bookings Available. Public Bar first in, best dressed until 2am.

NYE Exclusive Dining Event
Atta Restaurant
Albert Park
$120

Enjoy an exclusive dinning event this New Year's Eve featuring delicious a Six Course Tasting Menu. Upgrade to a paired wine package for the complete experience. Treat yourself to some modern Indian cuisine as you welcome in 2020. All just a short walk from the beach.

NYE: Don't be late to 2020
Storyville
Melbourne
$99

Follow the white rabbit  and head down the rabbit hole this NYE at Storyville. Enjoy a 4 hour drinks package as you dance the night away. Tickets are limited so book now to ensure you wont be late to 2020 at Storyville.

NYE: The Roaring 20's
29th Apartment
St Kilda
$99

Iconic St Kilda venue. 1920's Theme. 4 Hour All Inclusive Beverage Package with basic spirits, beer, wine and cider. 2 hours of pizza and nibbles. DJ Music featuring Disco, Funk, Commercial and Vocal House.

NYE at Bang Bang
Bang Bang
Elsternwick
$119

Beverage and Food package. DJ entertainment. Indoor/Outdoor Venue.

2020 NYE Party
Harbour Kitchen
Docklands
$65

Great DJ Music. Waterfront views of Docklands fireworks. General Entry with light canapes and drink on arrival. All inclusive VIP 4 hour food & drink package with Access to Exclusive Glass Pavilion VIP Area. Early bird tickets available till Nov 30.

Big Horny NYE Party
Transport Public Bar
Melbourne
$25

Party in Melbourne town right front and centre at Fed Square. 12 piece New Orleans Funk & Soul Band "Hoodoo Mayhem". Southern Style Food. Mardi Gras Atmosphere.

Ahoy 2020! NYE
Royal Victoria Motor Yacht Club
Williamstown
$151.43

See in the New Year from Williamstown overlooking the city skyline and Port Phillip Bay. All Inclusive Canapes & Drinks (Spirits at Bar Prices). DJ Entertainment. Spectacular Fireworks Views.

New Beers Eve NYE Party
Holliava
Richmond
$25
Entertainment All Night. 3 Bars. Outdoor Beer Garden.
KIngwood NYE
Hotel Esplanade
St Kilda
$48.50
The Espy is back for New Year's Eve. 5 Stages over 3 Levels. Iconic St Kilda Location.
Italiano Partito New Year's Eve
Posty
Richmond
Free
LIVE Music. Food and Drink Specials.
Rooftop NYE Party 2019
The Emerald Peacock
Melbourne
$95
Multi-hour All Inclusive Food & Drink Packages with Sparkling, Wine, Craft Beer & House Spirits. DJ Entertainment across multiple levels. Great Melbourne CBD location.
| EVENT | VENUE | LOCATION | FROM | TIX | COMMENTS |
| --- | --- | --- | --- | --- | --- |
| New Year's Eve Tiki Party | Cushion | St Kilda | $65 | | Entertainment from Melbourne's favourite DJ's. Beverage & Canape Packages. |
| Arbory Afloat New Years | Arbory Afloat | Melbourne | $210 | | All aboard for an incredible New Year's Eve at Abory Afloat on the Yarra River. Incredible location on this floating Restaurant and Bar on the Yarra River with great themes drawing from the Mediterranean Beach Clubs topped off with all inclusive packages. Usually offers Early Bird Tickets and VIP upper deck options. |
| Arbory NYE 2019 | Arbory | Melbourne | $160 | | Incredible NYE all inclusive party packages right overlooking the Yarra River, including entertainment. The New Year can't come quick enough. Delicious food and bars helping the celebrations with house spirits, wine, champagne and beers included. |
| New Year's Eve Restaurant Dining | Meat Market | South Wharf | $125 | | Dinner & Drinks Packages. Exclusive Yarra River Views. |
| NYE House Party | The Imperial South Yarra | South Yarra | Free | | Typically treated to a House Wine or Schooner of Beer on Arrival. Followed by Entertainment over 2 rooms featuring DJs. |
| NYE End of World Party | The Perseverance | Fitzroy | Free | | Offers usually include Free Entry & Drinks Specials All Night. Playing All Your Favourite Hits. |
| NYE 2019 | The Albion Rooftop | South Melbourne | TBA | | One of Melbourne's most gorgeous rooftop venues. You will be treated to an All Star new year's eve! Best rooftop venue experience Vic AHA Awards winner! The Albion Rooftop team are put on a stellar NYE Packages with many options. Club entry, VIP Rooftop and Booth options. All entertainment with Melbourne's Top DJ's. VIP options includes premium food and beverages. |
| HQ's New Year's Eve Big Bash | Radisson on Flagstaff Gardens | Melbourne | $169 | | Typically offers Free Flowing Beverages and Gourmet Canapes. LIVE band. Great location opposite Flagstaff Gardens. |
| New Year's Eve 2019 | Plus 5 | South Wharf | $120 | | Awesome location on the Yarra River. Restaurant Canape and Beverage Packages. Excellent Views of Melbourne NYE Fireworks, River and Skyline. |
| NYE Dining Count Down | Akachochin | South Wharf | $65 | | Incredible Yarra Riverside location for this Japanese Restaurant with great views of Melbourne Fireworks. Normally 2 NYE sittings and packages available. |
| NYE 2019 Thai Restaurant Banquet | BangPop | South Wharf | $89 | | Riverside Thai Restaurant with fabulous views to the Melbourne New Year Fireworks. Normally 2 sittings and family friendly packages. |
| Secret Garden NYE Rooftop Party | Crown Aviary | Southbank | $250 | | Get ready to be spoilt this New Years in a rooftop oasis taking in the best of Melbourne. Sensational food stations, gourmet canapés and dessert. All celebrated with beverages included. Impeccable styling and live entertainment from DJ's to see out the year in style. Limited VIP booths. |
| NYE Gala Party | Level 28 Skybar Crown | Southbank | $195 | | An opulent night of fun and free flowing champagne. Add to that delicious food from generous food stations and entertainment by the best DJ's. And the sights that of the 28th level of Crown looking over Melbourne. Are you making a NYE Resolution? Make it the NYE Gala Party at the Level 28 Skybar of Crown. A great way to see in the New Year. |
| The Party NYE 2019 | Spice Market | Melbourne | $40 | | Great venue to see in the New Year. Offers may include early bird tickets. |
| Melba New Year's Eve Dinner | The Langham | Melbourne | $389 | | Early dinner options and late NYE dining plus party packages. Usually offers Group Discounts. And has NYE accommodation options. |
| NYE Studio 54 Party | Taxi Kitchen | Melbourne | $150 | | Multi Course NYE Menu. Entertainment & More. |
| NYE on the Lawn | The College Lawn | Prahran | $75 | | Party on the Lawn. All you can eat New Years Eve BBQ, Drinks Packages, DJ Entertainment. |
| Red White Blue NYE | The Emerson Club | South Yarra | $85 | | Beverage Packages. DJ entertainment with headline acts and guests. |
| NYE Dinner Crown Conservatory | Conservatory Restaurant | Southbank | $220 | | Early family friendly sittings for NYE Buffet Dinner at one of Crowns fabulous restaurants overlooking the Yarra River. Buffet options with a later dining option for fireworks. |
| Midnight NYE | Byblos | Melbourne | $150 | | Great location with Views over Yarra River. Normally has a NYE party with premium drinks package including cocktail & spirits with gourmet food stations and delicious dishes. |
| NYE Dining | Bluetrain | Melbourne | $85 | | Usually two sittings for NYE dinner in Melbourne at Southbank. With Inclusive multi course dining offers. |
| Rooftop New Years Eve | Stolen Gem | Melbourne | $250 | | Melbourne rooftop terrace for new years eve party that has views of fireworks and inclusive packages. |
| New Year's Eve Cocktail party | Watermark Docklands | Docklands | $80 | | Drinks and Fingerfood Packages. DJ Music. Stunning Views. |
| NYE Three Ways at the Newmarket | Newmarket Hotel | St Kilda | $65 | | A La Carte Dining. Multi-course Set Menus. DJ Entertainment. Bookings Essential. |
| Pyjama Party NYE 2019 | Precinct Hotel | Richmond | $25 | | Great Richmond hotel that normally has  a big NYE party with drink specials, live music and DJs. Step outside to see the Melbourne fireworks. |
| White Wicked Wonderland NYE | Riva | St Kilda | $69 | | Iconic St Kilda beachfront party venue. Normally NYE has general entry and VIP ticket packages. Entertainment. |
| New Year's Eve 2019 | The Bohemian Bar & Restaurant | South Wharf | $89 | | South wharf restaurant overlooking Melbourne's Yarra River with awesome NYE Dinner options. Family Friendly. |
| Over 28's New Year's Eve 2019 | The Exchange Hotel | Port Melbourne | $90 | | Party into the early hours.  Entertainment may include LIVE musicians and DJ acts. |
| New Year's Eve | Waterslide Bar | Southbank | $120 | | Typically provides Cocktail on Arrival. House DJ. Plus Great Vantage Point for Fireworks. |
| Local NYE Dining | The Local | Port Melbourne | Free | | See in the New Year Local Style. Usually offers Drink specials during a extended happy hour and complimentary bubbly at midnight! |
| New Year's Eve Battle of the Brewers | Beer DeLuxe | Hawthorn | $50 | | Normally a great venue for an early NYE starter with Pizza and Beer Package. LIVE entertainment. |
| New Year's Restaurant Dining | Le Bon Ton | Collingwood | $198 | | Extravagant LIVE Music and Roving Entertainment. Drinks Packages. All you can eat BBQ feast. |
| NYE on the Rooftop | The Emerson Rooftop | South Yarra | $200 | | Food & Beverage Pack. Fireworks Views from the Rooftop. LIVE Entertainment. |
| NYE at Santoni | Santoni Pizza | Hawthorn | $85 | | Rooftop fun this NYE with an Italian flavour. Well priced inclusive packages including canapes of the favourites Santoni is famous for! And a welcome drink on arrival. At midnight watch the Melbourne fireworks from the awesome city skyline view. |
| New Years Rooftop Party | Heroes Bar | Melbourne | $80 | | Get ready for fun! Inclusive drinks packages at a great price to help celebrate. Or you can just do the free entry option and pay for drinks as you go. Karaoke Bar, rooftop and fun assured to see out the year! Kitchen open aswell! |
For all the details on events for New Year's Eve in Melbourne make sure you see www.NewYearsEve.com.au.  Be sure to checkout our NYE Concierge Insider Tips.
How to have a great NYE in Melbourne
Melbourne is the events city and there is no bigger event than New Year's Eve. In our experience Melbourne does NYE so well.  So get involved people. Get to a party and enjoy the last night of the year. We have the details of the best New Year's Eve Melbourne events for you right here. We bring all the details of the best NYE events in Melbourne as they become available.
There are free New Year's Eve Melbourne events provided by the City of Melbourne, including live music and fireworks.  The NYE fireworks are a major attraction and crowds of 600,000 to 750,000 regularly attend. In Australia, Melbourne NYE is the second largest New Year's Eve celebration in the country.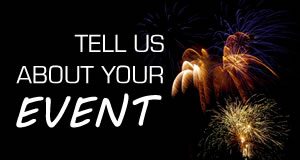 It's Summer time for New Year's Eve Melbourne and when the weather is fine the options of New Years outdoors, is a great one. We've enjoyed New Year's Eve Melbourne from the air in a small plane, from boats on the Yarra River and at parties all over Melbourne and the suburbs. It's a great place to be.