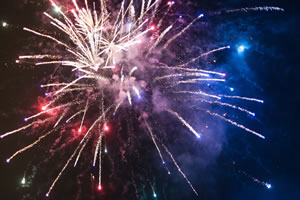 New Year's Eve Hobart is a fab array of events mostly positioned around the Derwent River and Sullivans Cove. Fireworks go off at midnight and Tasmanians and friends celebrate the end of the year. This city celebration for the capital of Tasmania is a massive event for Hobart and fun time for all.
Most of the Sydney to Hobart yachts are moored in the docks of the Derwent and they make for a fabulous sight with the night time fireworks shimmering across the waters and silhouettes of the boats.
On the Pier is an exciting area with viewing vantage points and of course the Taste festival is also on in this Summer time and provides an option of a smorgasbord dining experience.
Come and celebrate New Year's Eve Hobart at one of these fabulous Apple Isle parties. We always say to be quick but in Hobart it is so true because the events sell out quickly!
New Year's Eve Hobart events
We will bring all the details of the best NYE events in Hobart when they become available.
| EVENT | VENUE | LOCATION | FROM | TIX | COMMENTS |
| --- | --- | --- | --- | --- | --- |
| New Year's on the Pier 2020 | Hobart Function and Conference Centre | Hobart | $190 | | 7 Course Degustation Dinner. Drinks included all night. Live Band. Best views of the fireworks in town! Sells out every year! |
| NYE Nightclub | Regines Wrest Point | Sandy Bay | $10 | | Dance into the Hobart New Year 2021 at Regines in Wrest Point. One of Australia's oldest and iconic nightclubs. This venues is in a great location and the Casino hotel has NYE accommodation options aswell. |
| Celebrate NYE on the Hobart Waterfront | Mures Upper Deck | Hobart | $105 | | Early and Celebration Dining. Early NYE dining 3 course and cheaper at $105. Then the later Celebration Dinner is a 4 Course Dinner at $165. Stunning Hobart Waterfront Location. Glass of Sparkling on Arrival. Family Friendly. |
| NYE Buffet Hobart | Wrest Point Buffet and Coffee Shop | Sandy Bay | $70 | | Greta value buffet dining with two New Years Eve sittings of premium succulent buffet. Family friendly and kids welcome at $35! |
| NYE Special Event | Wrest Point Waterfront | Sandy Bay | $79 | | New Year's Hobart with Icehouse. Party away with this special Hobart NYE event. Various ticketing options. But be quick.  Note also, this venue has accommodation. |
| Special New Year's | Wrest Point Birdcage Bar | Sandy Bay | Free | | Normally has drink specials on NYE and a great place to meet is the Birdcage bar. Wrest Point has great views of the Hobart NYE fireworks. |
| New Year's Eve Cruise & Dine | Peppermint Bay | Hobart | $275 | | River Derwent Cruise with all-inclusive 3 course dinner and LIVE entertainment. NYE 2020 packages include general and reserved packages. Great vies of the Hobart NYE fireworks from the Derwent river. |
| New Year's Eve at The Point Revolving Restaurant | Wrest Point The Point Revolving Restaurant | Sandy Bay | $290 | | 5 course premium New Years dinner with matched wines and live entertainment. Breathtaking views of the Hobart NYE fireworks.  See in 2021 in style.  This venue also has accommodation but be quick! |
| New Year's Eve 2020 | Tavern 42 Degrees South | Hobart | Free | | A la carte dining for NYE. Family friendly. Prime waterfront location!  Be quick as books out. |
| NYE Dining 2020 | The Glass House | Hobart | $85 | | NYE Dining restaurant on the Hobart waterside. Three sittings on New Years Eve. Set menu normally allowing for 2 hour sittings for the earlier dining options. |
| New Year's Eve Dinner | Restaurant Tasman | Hobart | $156 | | 3 Course Dinner package. Views of the Hobart NYE fireworks. This venue has accommodation as part of the Grand Chancellor Hotel.  Is family friendly. |
| New Year's Eve with ALBI | St Albi | Moonah | TBA | | Fabulous restaurant with great food and service. Usually available for dining on NYE. |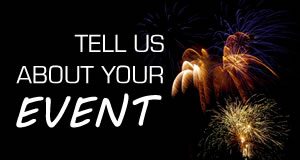 For all the best Hobart NYE event details including ticketing and booking information for New Year's Eve in Hobart make sure you click thru.