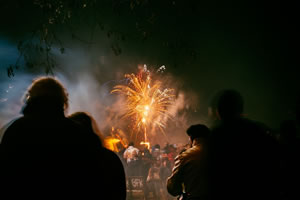 It all comes alive for New Year's Eve Canberra this 31st December. Full colour fireworks displays will light up the night skies at 9pm and midnight. And Lake Burley Griffin will mirror the frenetic pyrotechnic displays making for a gorgeous visual effect. And the midnight fireworks will be set to a super synchronised soundtrack.
Welcome in the New Year in the nations capitol with fabulous varied options of free council supported family parties and other private commercial events. With great viewing areas and many park area the free events will be well attended. And make sure you book early for the commercial NYE events as these will sell out.
All public NYE events supported by the Canberra Council are alcohol free events. Please drink responsibly.
Getting around Canberra on the 31st December is best sorted with the public transport Action Buses or the Night Rider bus options. Or do as our NYE Concierge suggests and organise accommodation close to your New Years event or party.
At NYE it is summer in Canberra in December so it should be quite nice at night but do watch the weather as Canberra can get cold in the evenings.
New Year's Eve Canberra Events
| EVENT | VENUE | LOCATION | FROM | TIX | COMMENTS |
| --- | --- | --- | --- | --- | --- |
| Bollywood New Year's Eve | National Arboretum | Canberra | $190 | | Celebrate New Year's Eve with Fabulous Music with a Multi Course Dinner and Beverage Package typically on offer. |
| New Year's Eve Banquet 2019 | Casino Canberra | Canberra | $159 | | Drinks, Food, LIVE Entertainment. Dancing. Midnight Countdown. |
| New Years Eve at Red Salt Restaurant | Crowne Plaza Canberra | Canberra | $130 | | Restaurant Buffet Dinner. Family Friendly. |
| NYE Dinner | SCC Yacht Club Restaurant | Yarralumla | $150 | | Superb multi course dining to celebrate welcoming the new year. Beverages included. All inclusive. Entertainment. |
| Midnight NYE Fireworks Cruise | MV Southern Cross | Yarralumla | $100 | | Party celebration cruise to take in the magnificent Canberra midnight New Years fireworks on Lake Burley Griffin. Enjoy hot and cold gourmet canapes. Beverages included. |
| NYE Promenade Dining | Hyatt Hotel Promenade | Canberra | TBC | | Usually offers a New Year's Eve buffet dinner with drinks. |
| New Year's Eve Dinner | Banana Leaf | Canberra | TBC | | Usually offers a multi course A La Carte with Choices. Typically 2 Sittings Available for 9pm and Midnight Fireworks. |
| OTIS NYE | OTIS Dining Hall | Kingston | TBC | | Multi course premium fine dining and matching Canberra wines. Usually Two sittings. Dining typically includes delicacies like lobster and wagyu beef. |
| Circus NYE Night | Cube Nightclub | Canberra | TBC | | NYE Party. Offers typically include drink on arrival plus Drink Cards. DJ Entertainment. |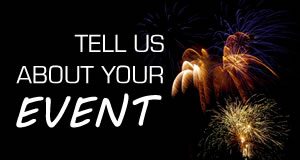 For all the best event details for New Year's Eve in Canberra make sure you click thru.